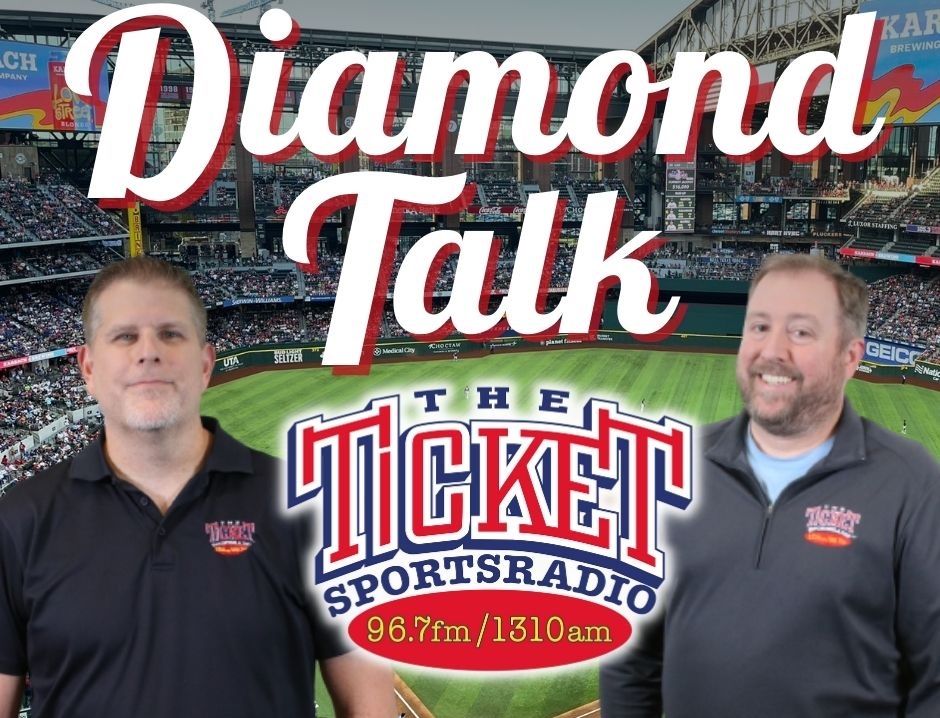 The Ticket says there's "turf on the GILF" so let's play ball! Our award-winning Rangers Postgame Show, Diamond Talk with Sean Bass and Ty Walker is on after every weeknight Rangers Home Game. It's our 30th season of covering Rangers baseball on the Ticket's longest running postgame show.
And new for this season, we're throwing a fastball right down the middle for you serious seam-heads. We present "Diamond Pod"…a weekly Rangers Podcast with SeaBass and his baseball buddies! Subscribe and listen each week to a more in depth look the Rangers organization from the Minor Leagues to the big club. Examining the simple stats to the advanced analytics that seam-heads love.
Click here for Diamond Pod
It's our Rangers Season Double Header! Diamond Talk on the radio after every weeknight Rangers home game; and Diamond Pod!
Diamond Talk is Brought to You By