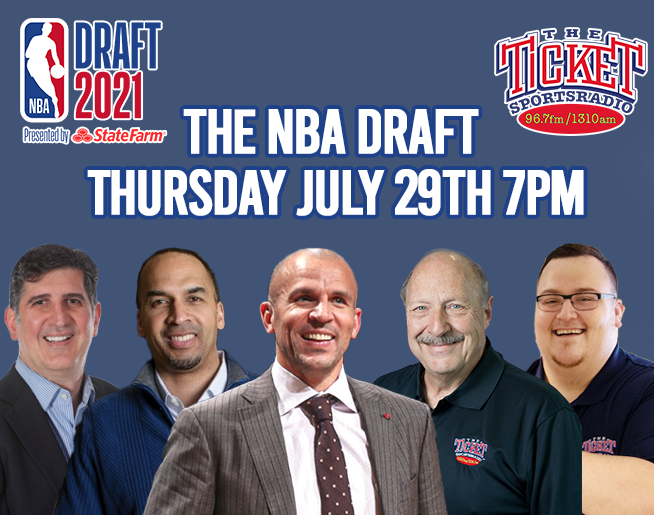 The Ticket Presents live, wall to wall Coverage of the NBA Draft from deep inside the Ticket's Victory Park Studios, and Cowboys Training Camp in Oxnard…because that's how we "California roll" when its Draft Time!
It's our Ticket NBA Draft Dream Team of Norm Hitzges; pickin' and rollin' with our "Hero of the Hardwood" Justin Montemayor and Mavs Postgame Insider Brian DeMaris, with instant hot sports opinions on picks one through sixty, plus any moves and trades The Mavs might make.
It's the NBA Draft on the Ticket!