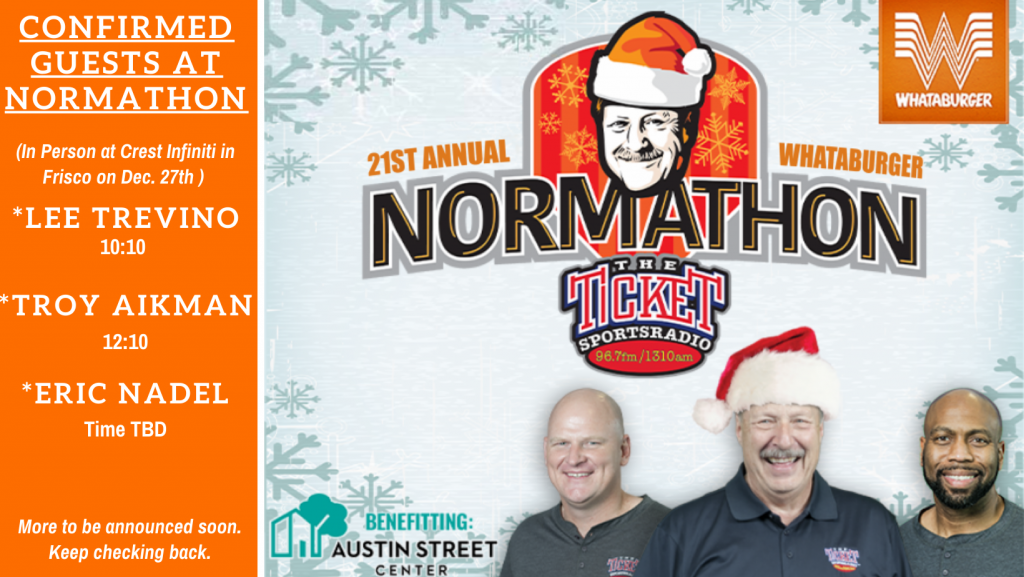 The 21st Annual Whataburger Normathon will be the focus of the Norm and D Invasion from Nov. 29 through its culmination – a full day of broadcasting, LIVE on Dec. 27th from 6am-7pm at Crest Infiniti on the Crest Luxury Car Campus in Frisco. The month-long effort raises money for the Austin Street Center for the Homeless, which has been recognized nationally for its remarkable work combating homelessness.
The event has touched and bettered the lives of thousands of people in its 20-year existence, and it's all due to the incredible generosity and care of The Ticket listeners who've responded with ever-increasing support. Together over the last 20 years we have raised almost $8 million dollars to help Austin Street Center.
Besides the title sponsorship from Whataburger (who jumped on board from the very inception), the success has been incredibly boosted by the support and generosity of our friends at Crest Cars.
How to be Part of Normathon:
* BUY a Raffle Ticket for one of THREE brand-new vehicles from Crest Cars. All thanks to Crest Cars and their GM, Mike Brosin. (SOLD OUT)
* BID on our "Twelve Days of Christmas" items you will find below. Listen to Norm and D Invasion (10am-noon, weekdays on 96.7FM, 1310AM and via the Sportsday App) to bid on the item of the day.
* NORMATHON DAY – Monday, December 27th – there will be AWESOME items up for bid. A complete list of items and bidding information will be posted soon! We will also accept donations (monetary and clothing) at Crest on the day of the 27th
* DONATE – Text AUSTINSTREET to 56651 and you can donate any amount you see fit, directly to Austin Street Center for the Homeless
---
THE CAR RAFFLE (SOLD OUT)
In partnership with the Crest Family of Dealerships, we are pleased to kick off our annual car raffle. Only 3,750 tickets will be sold. The drawing will be Monday, December 27 at 6:10 pm.
The first winning person will choose which vehicle of the three he or she prefers. The second winner gets the choice of the two remaining. The third winner will receive the remaining vehicle. And this year, thanks to our friends at Crest winners will NOT have to pay the IRS winners tax on their vehicles.
THE CARS YOU COULD WIN!
It is so easy – just use your credit card at the button above or below. And remember, a Normathon car raffle ticket makes a wonderful stocking stuffer for Christmas!
As with all such raffles, there are some rules:
Employees of Cumulus Media and their families are not eligible to win.
One person or family can only win one of the vehicles.
Thank you for your continued support of the Crest Car raffle. We hope you'll do as you have always done – quickly sell out this year's event once again, and you could be the winner of a brand-new Crest Cadillac, Infiniti or Volvo. Buy your raffle tickets knowing that you're supporting the most marvelous homeless center in our country… Austin Street Center for the Homeless.
---
12 DAYS OF NORMATHON (Dec. 9th – 24th)
Twelve Days of Normathon runs December 9-24 and features a fabulous auction item for bid each day of the Norm and D Invasion (10am-noon, weekdays on 96.7FM, 1310AM and via the Sportsday App). Place your bid by calling the station during the daily broadcast. More details are coming soon.
Item #1 (SOLD)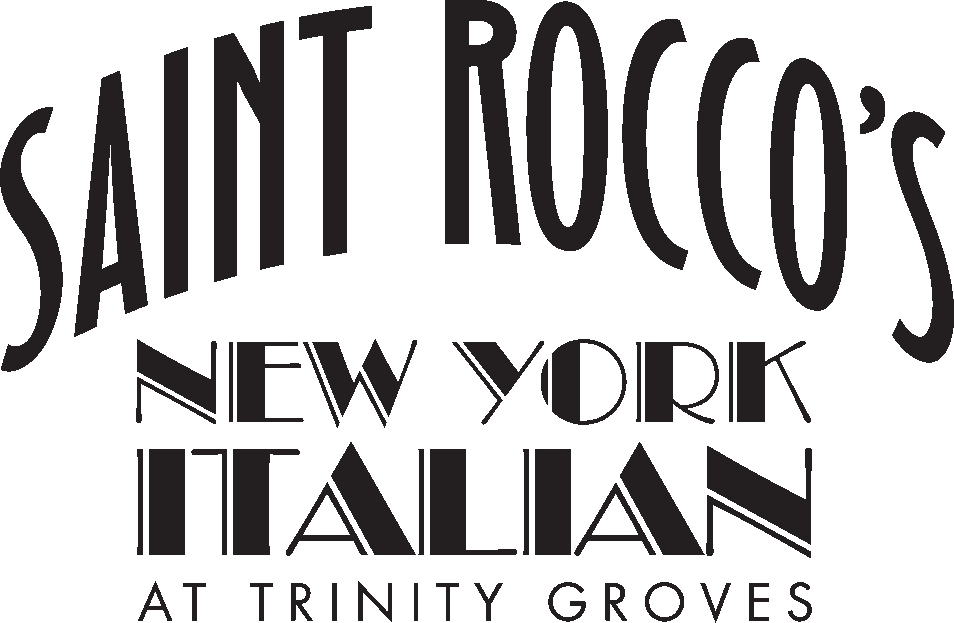 St. Rocco's Feast with Norm and Donovan Crew
Your very own FEAST! This has been one of our most popular items for several years now. Jay Valley, owner and chef for the fabulous St. Rocco's New York Style Italian in Trinity Groves, will prepare dinner for your party of 8. And we'll add OUR party as the entire crew plus spouses from the Norm and D Invasion will join you for one huge dinner—appetizers, entrees, desserts, wine—all served homestyle in the manner that has made St. Rocco's so famous and popular.

High bidder simply picks a weeknight (Monday through Thursday), we reserve our table and the party begins. No worries about ordering. We sit down and terrific food just starts arriving at St. Rocco's in Trinity Groves
Item #2 (SOLD)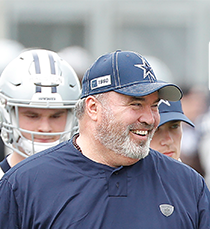 See the Cowboys and Washington on December 26th in a SUITE! Don't just watch the Cowboys play, watch them play in style! This could be you on December 26th when the Cowboys play Washington.

You'll get premiere transportation to the game, dropped off at AT&T stadium where you and three guests (4 Tickets Total) will be able to watching the Cowboys play in the comfort of a luxury suite.
Then, when the game is over – you're Premiere Transportation limo will be right there to pick you up and bring you home.

Don't miss out on this extraordinary package to see the Cowboys take on a NFC East Rival
Item #3 (SOLD)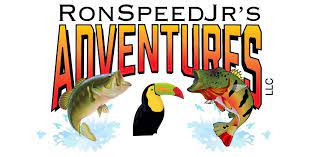 Fish one of the hottest bass lakes in Mexico with a 3-Day fishing trip
This trip is for a truly avid fisherman—whether that's you or someone you'd love to give this wonderful experience to. Ron Speed Jr's Adventures will take you to one of two fabulous fishing lakes in Mexico—Lake El Salto or Lake Picachos. This three-day trip is for a single fisherman and is good any time between December, 2021 and June 2022, depending on available dates and your schedule. High bidder arranges his or her own airfare to Mazatlan.

But once you're there you'll be met at the airport and taken for three days of fabulous fishing. While at camp you'll stay in a wonderful lakeside cabin with all food, alcohol and guides provided. You'll then be taken back to Mazatlan where your last night's hotel is not covered but the folks from Ron Speed Jr's Adventures can assist you in finding excellent rates at a fine property in the city.

In addition, winner receives a Bill Dance 35th Anniversary commemorative pocket knife AND Yeti Backflip Hopper cooler
Item #4 (SOLD)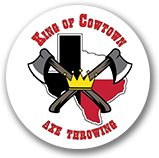 Feel Like the King! A Personal Party at King of Cowtown Axe Throwing
Win this auction item and JR Daniels and his team will make you feel like the king at King of Cowtown Axe Throwing!

What you'll do is invite up to 39 of your friends for an extravaganza that you, your friends, and family will remember.

You'll get THREE HOURS of unlimited axe throwing, the option of bringing in some Karaoke, and they'll make sure you and your guests are fed with a choice of Mexican or Pasta Buffet.

Do not miss out on this incredible experience and a chance to feel like a king!

Item can be redeemed any day but Friday and Saturday

Item #5 (SOLD)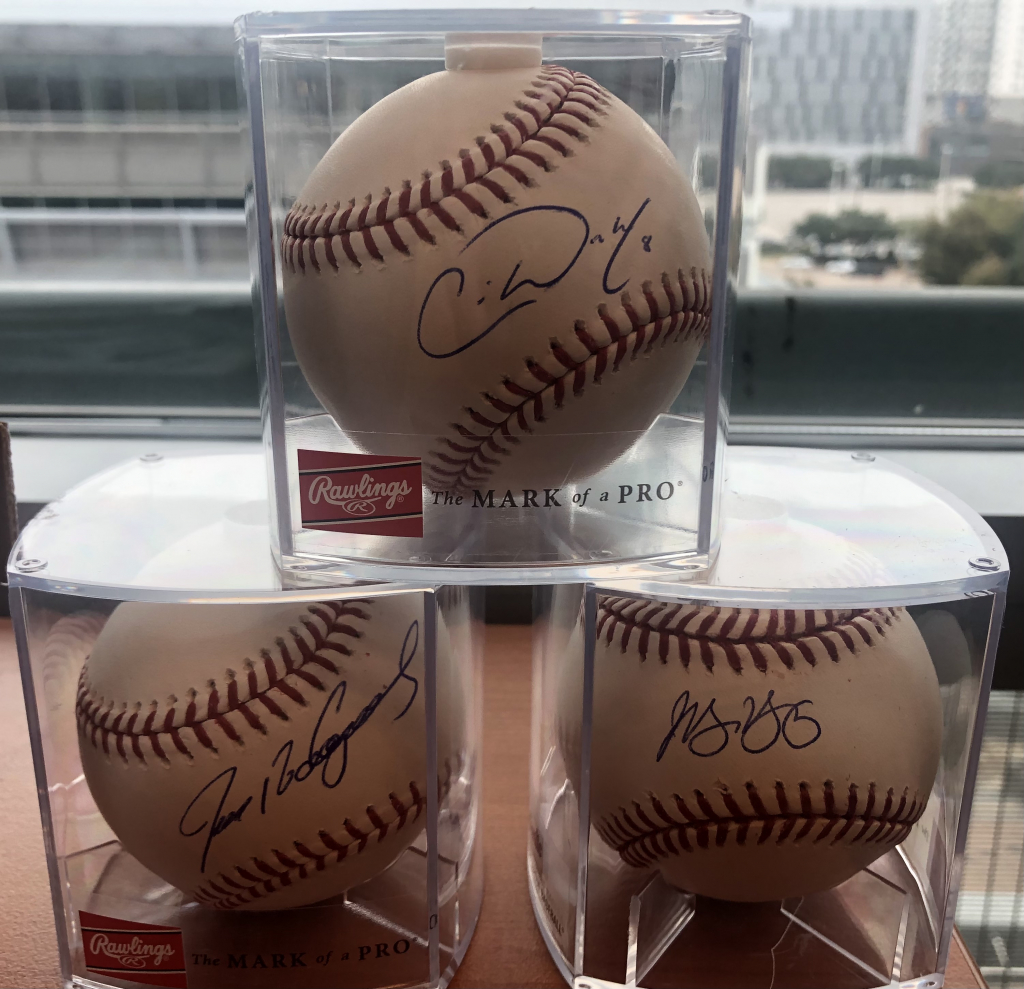 The Ultimate Rangers Package with Autographs and Tickets to a Game!
This Rangers package has everything you could want.
First you'll get THREE autographed baseballs – perfect for your collection or to sparse out as gifts. With this package you'll get autographs from Rangers legends Pudge Rodriguez and Michael Young, PLUS Manager Chris Woodward! But that's not all! You'll also get FOUR (4) tickets to see the Texas Rangers in 2021.
Add the autographs of some Rangers legends and watch the new signings with one great auction item
Item #6 (SOLD)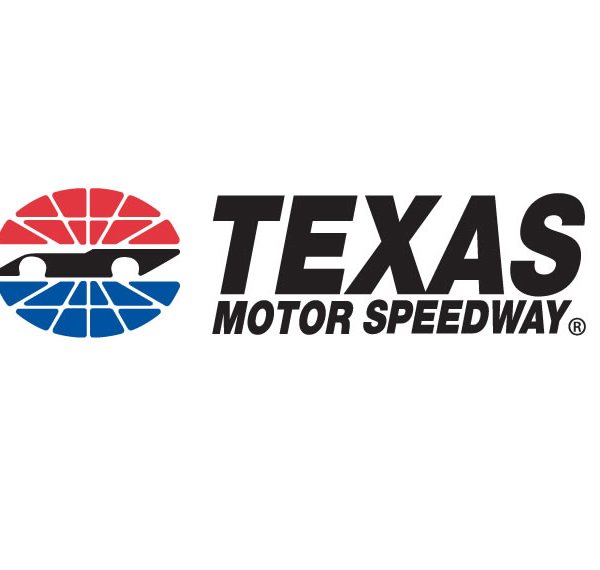 The Ultimate Racing Experience Package
You don't want to miss out on this ultimate racing package featuring access to the biggest races at Texas Motor Speedway AND Circuit of the Americas in Austin

More details on this package will be coming soon
Item #7 (SOLD)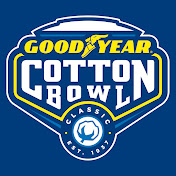 Watch Heisman Trophy Winner Bryce Young, Alabama-Cincinnati
Don't miss out on this chance to see the best player and the best team in College Football play with a trip to the National Championship on the line when Alabama plays Cincinnati on December 31st.

You'll get a ride to the game from Premiere Transportation, 4 tickets to the game, PLUS your name on the guest list for various parties.

Item #8 (SOLD)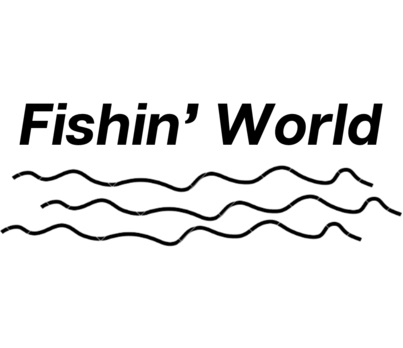 Go Fishing with Captain Collins Illich AND Get New Gear Too!
Collins Illich has worked in the fishing industry since 1996 – guiding trips all over the world. NOW he wants to take you and up to three guests out for a five hour, dock-to-dock adventure.

This is a turn-key trip; Collins will provide all the equipment you'll need PLUS the basic drinks and snacks. The only thing you'll need to do is show up and get ready for a good time. Dates to be coordinated with Collins Illich.

This prize includes a $100 gift certificate from our friends at Robert Carter's Fishin' World at 4402 W. Lovers Lane in Dallas. When you need anything for fishing you'll find it at Fishin' World!
Item #9 (SOLD)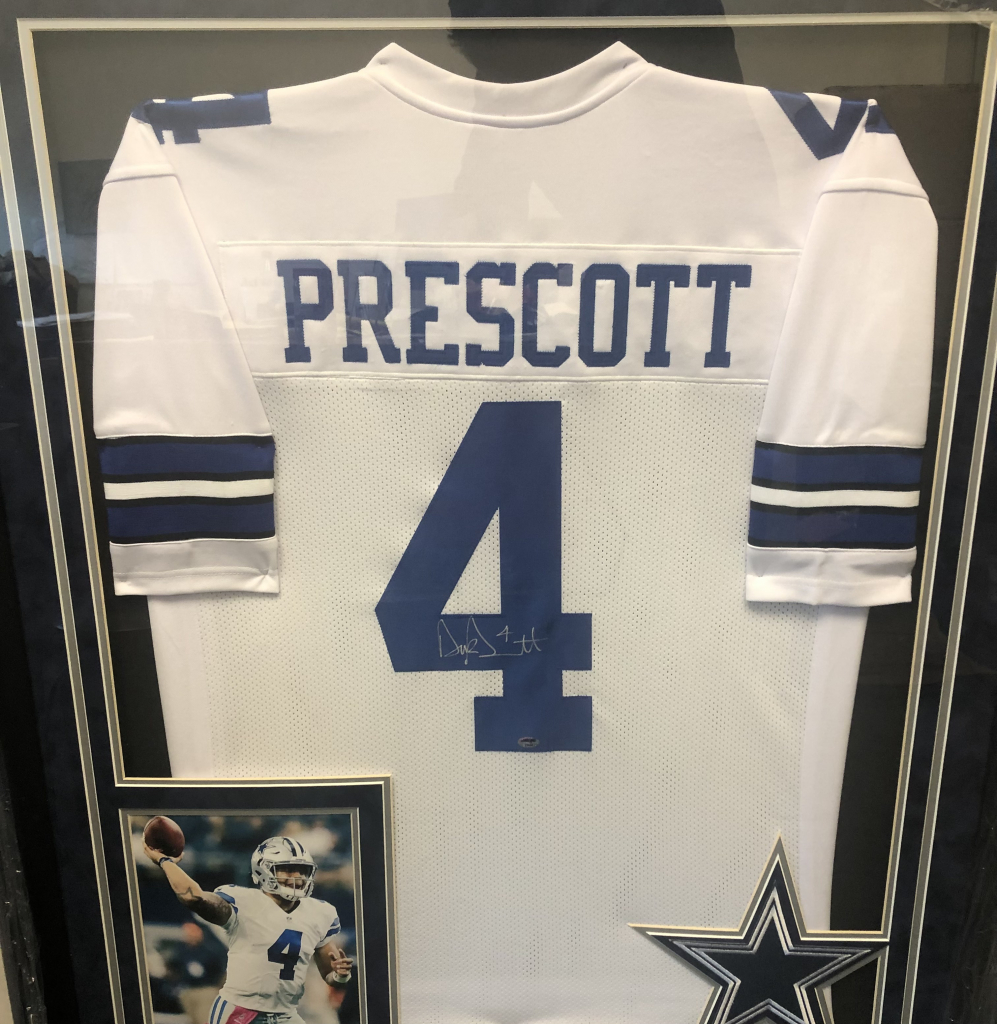 Hang this SIGNED Dak Prescott Jersey in Your Home or Office
Make your home or office that much better with this signed Dak Prescott jersey – already in a custom frame.

This is the perfect gift for the Cowboys fan in your life or even for yourself.

Don't miss out on this opportunity to get a signed jersey from one of the brightest young players in the NFL and the Cowboys franchise Quarterback!
Item #10 (SOLD)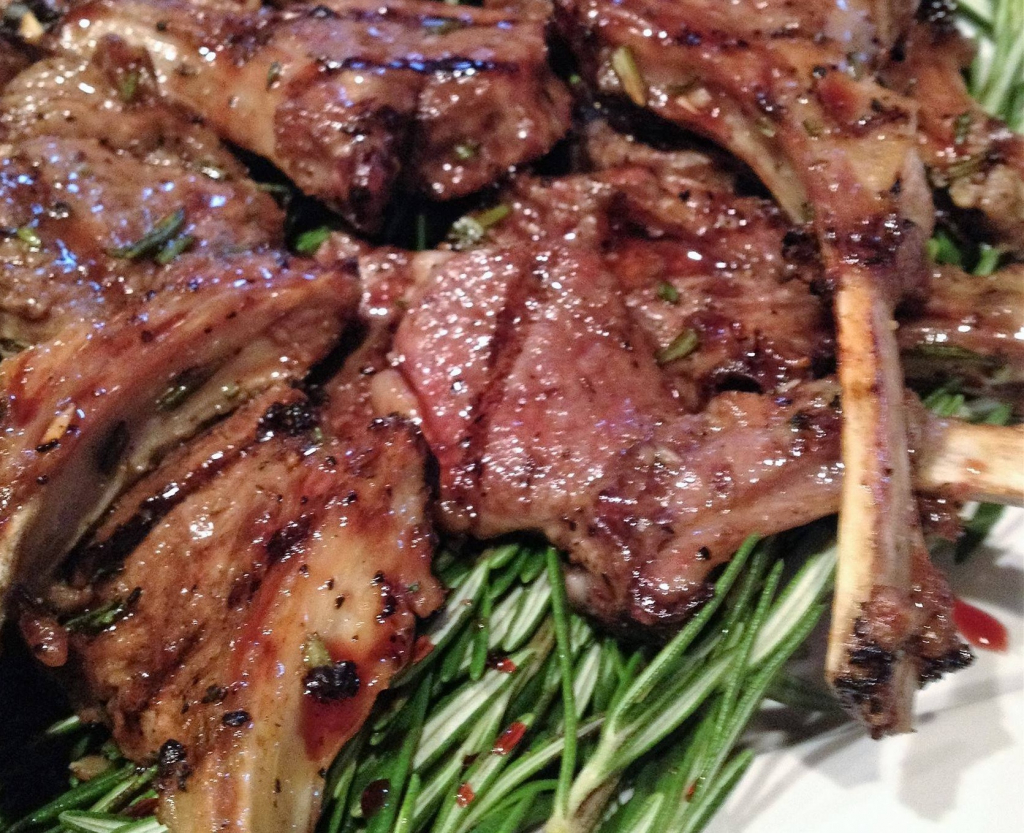 Make life easier and let Chef Mark McDaniel Do the Cooking!
Get the gift of good taste! With this package, Chef Mark and his team will bring you TWELVE (12) deliveries with each delivery providing 2 complete meals for a household (up to 5 guests).

Just imagine! No "What's for Dinner?" just a custom designed meal for you right to your door!

Winner to coordinate with Chef Mark for custom menu design, preferences, and scheduling. More information about Chef Mark can be found on Facebook (@cateringbychefmark)
Item #11 (SOLD)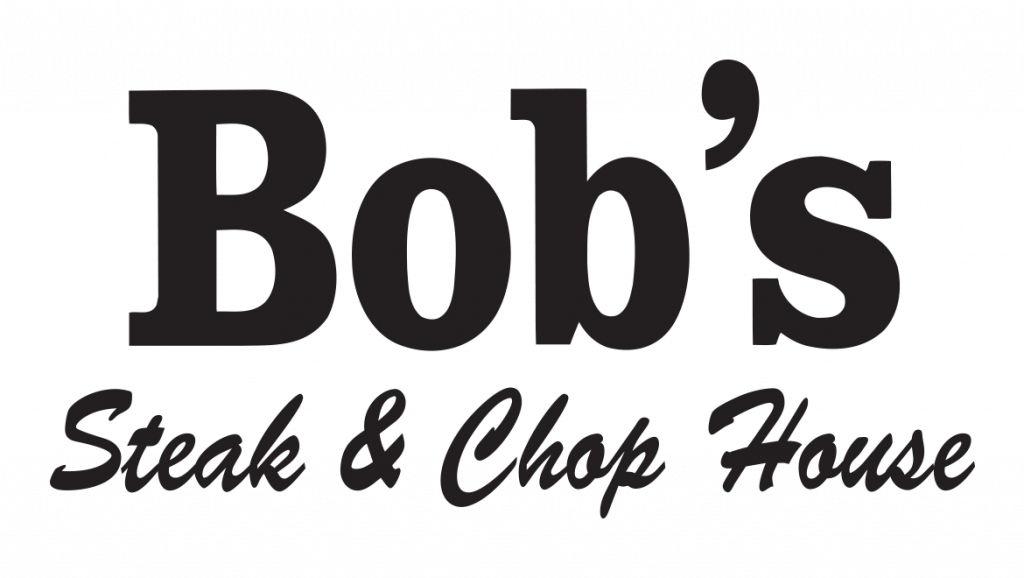 Join the Norm and D Family at Bob's Steak & Chop House (Plano)
This is your chance to be part of the Norm and D Invasion's family dinner! Win this auction item and you'll secure your seats at the table – for you and five guests.
We'll coordinate schedules and meet for a delicious dinner at Bob's Steak and Chop House in Plano where your party of six be joined by Norm, Donovan and Mike with their spouses for an evening of good eats and great times.

GM Silvio Carbone will take fantastic care of us – Appetizers, Entrees, Desert, and Wine will all be taken care of with this auction item
Item #12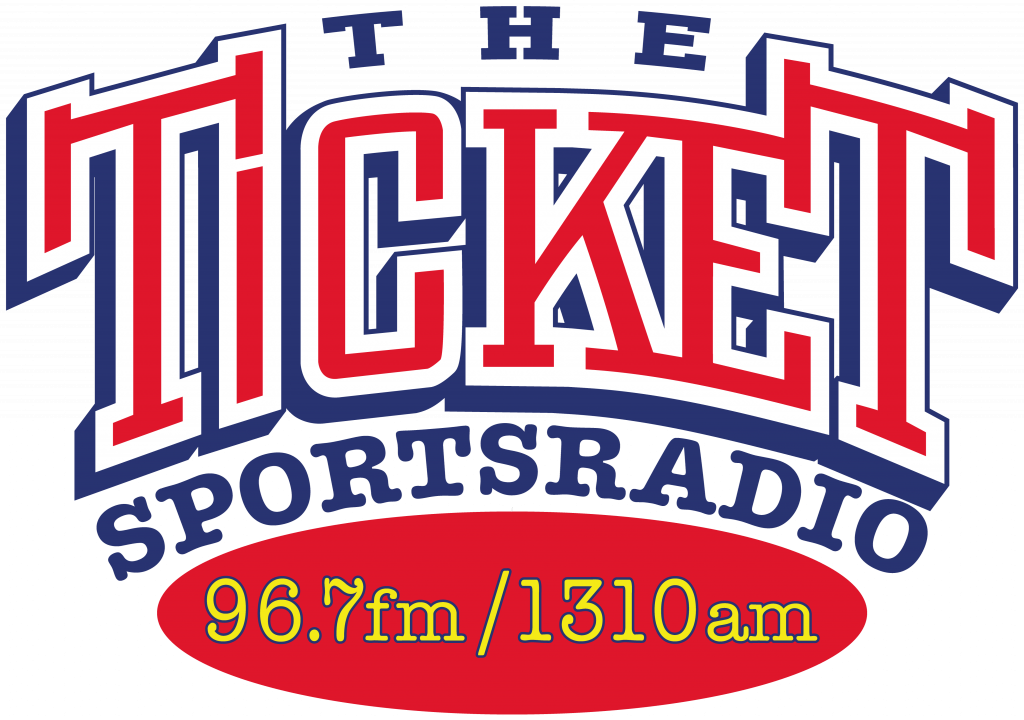 It's not just the Norm and D Invasion Taking Part in 12 Days
We're getting the other shows on Sportsradio 96.7 and 1310 The Ticket involved too! So make sure you are always listening to America's Favorite Radio Station because you never know what will be coming up for auction as part of the 12 Days of Normathon

---
MAJOR AUCTION ITEMS (Dec 27th)
On Normathon Day – Monday, December 27th – fabulous auction items will be offered for bids from 6am until 7pm. Simply click the link below to make a bid, or text AUSTINSTREET to 56651 to have the link send right to your device.
CLICK HERE TO BID: https://austinstreet.muradbid.com
ITEMS FOR AUCTION:
Item #1 | Lone Star Park Suite for 20 PLUS Norm Handicap
Once again Lone Star Park has generously donated a suite for your group of 20 for either a day or night of thoroughbred or quarter horse racing during the 2022 Lone Star season.
Your private suite for 20 includes:
-Parking passes and programs
-A suite-level buffet
-An open bar with house beer, wine, and call spirits (and service charges for you and your guests).
In addition, Norm Hitzges will be in your suite 40 minutes before the first race to conduct a racing seminar on that day's racing. The total value of this package is more than $3,000!
Item #2 | Fishing Trip for 2 to Brazil
What's the biggest fish you've ever caught? Ron Speed Jr's Adventures creates incredible fishing experiences around the globe and here's your chance to go on the trip of a lifetime!
I know, I've gone on this journey to the Amazon region with Ron Speed Jr's THREE times! Ron Speed Jr's Adventures has donated a week-long trip for two to fish for huge and gorgeous peacock bass in Brazil's Amazon region.
The high bidder must arrange his or her airfare to Manaus, Brazil. But once your plane touches down you are taken care of by this first-class operation. You'll be met at the international airport and transferred to the local airport for your flight deep into the Amazon backcountry.
For the next six days, you'll live in your air-conditioned cabin on the beautiful Otter houseboat. All food and alcohol are provided. You'll work your way down the Rio Negro River (absolutely NO MOSQUITOS!) fishing inlets and hidden ponds before arriving back at Manaus. Rods will be provided but you must bring your own reels.
You'll experience the remarkable Amazon wilderness looking to hook spectacular peacock bass that reach up to 28 pounds. This adventure is good from September 2022 through February of 2023 depending on availability and is valued at $10,000!
Item #3 | Two Authentic Cowboys Helmets Signed by Troy Aikman AND Dak Prescott
One led the Cowboys to three Super Bowl titles during a Hall of Fame career, the other is the current face of the Franchise and one of the best young players in the NFL. Now you can have your own piece of Dak Prescott and Troy Aikman in your collection
This is your chance to make your man cave or office the envy of your friends. Just think about it now: one helmet on each corner desk OR each side of the TV.
Don't just watch the Cowboys, own a piece with these autographed helmets from Dak Prescott and Troy Aikman and add them to your collection – all while helping Austin Street Center.
Item #4 | Your Own Home Theater from Starpower
Turn your home into a first-class entertainment center by being the high bidder for the remarkable package from Starpower. This prize includes:
—An Epson 4K projector
—106-inch projector screen
—In-ceiling Klipsch speaker system
—A 10-inch subwoofer
—A Dennon 8k Atmos receiver
—Two beautiful 100% Starpower leather chairs.
The total retail cost of the system is just over $11,000! But the high bidder today is very likely to get an incredible bargain and help Austin Street Center for the Homeless.
Basic installation of the system is included
Item #5 | Pat Green Home Concert
Picture this!!! Country and western star Pat Green sitting in your home giving a personal concert. High bidder gets to invite up to 20 friends because with a crowd that size Pat won't even need a microphone.
He'll simply set up in your living room or back patio and sing hits from his seven albums like Texas On My Mind, Drinkin' Days, Girls From Texas, and Wave on Wave.
But wait, there's more! Desperado's will cater to your crowd of 20! They'll bring nachos, chicken flautas, fajitas, Desperado's shrimp, dessert, and even margaritas!
Desperado's is family-owned and operated for 44 years and proud caterers for the Cowboys, Mavs, Stars, Rangers, SMU, The Ticket, and Super Bowl 45.
Get the party started with a Pat Green personal concert in your home AND Desperado's catering!.
Item #6 | Golf With Bob Sambol (and a Special Guest) at Trinity Forrest. Then dine at The Original Bob's Steak & Chop House.
Win this package, and you'll experience a day you will never forget!
You'll start things off at one of the premier golf courses in town – Trinity Forrest. Once you arrive, you'll meet the Founder of Bob's Steak & Chop House and a special guest before heading out to walk 18 holes with caddies.
After spending the day on the course, you'll get cleaned up and head to dinner at "The Original Bob's Steak & Chop House" where you and your spouse will meet Bob and his wife Monica, and Norm and Mary for an incredible dinner.
From golf through dinner, you'll feel like a VIP and get an experience you won't forget.
Item #7 | Priceless Pictures of George H.W. Bush, George W. Bush, Barbra Bush, and Laura Bush. (3 of 5 are SIGNED)
For over 40 years, David Woo was a photographer for the Dallas Morning News, getting access to the most restricted people and places. During this time, David was able to capture some incredible images of the Bush family on the road and inside their homes.
Win this package and these incredible photos will be yours. This package includes:
1. (SIGNED BY BOTH) Former President George H.W. Bush stands next to his son, Governor Geroge W. Bush at the Governor's Mansion in Austin, Texas on 1-18-99.
2. (SIGNED) Texas Gov. George W Bush is flanked by U.S. flags on stage at the Convention Center in Austin, Texas on Sunday, March 7th, 1999. This image has previously been auctioned off for $3,000 at the Modern Art Museum of Ft. Worth
3. (SIGNED) Barbra Bush poses with her dog, Fred C. for a portrait that was published in the Dallas Morning News for a High-Profile Cover during the 1984 Republican National Convention (in Dallas)
4. (UNSIGNED) President George W. Bush holds family dog, Barney in his Dallas home in 2009.
5. (UNSIGNED) Laura Bush holds family dogs Barney and Miss Beazley at the White House in 2008.
This package will be sure to take your breath away as you add these priceless photos and signatures to your collection. 
Item #8 | Prime Seats to Cotton Bowl Game, Parking and More
Win this item and you'll be sitting in Section 111, Row 20, Seats 9-10 for one of the great college football games of Bowl Season. You'll not only take in the game from great seat, you wont have to worry about parking, with a parking pass in Lot 10.

And if that isn't enough – you'll get in to a big Cotton Bowl event before the game takes place
---
Thanks to our Sponsors: