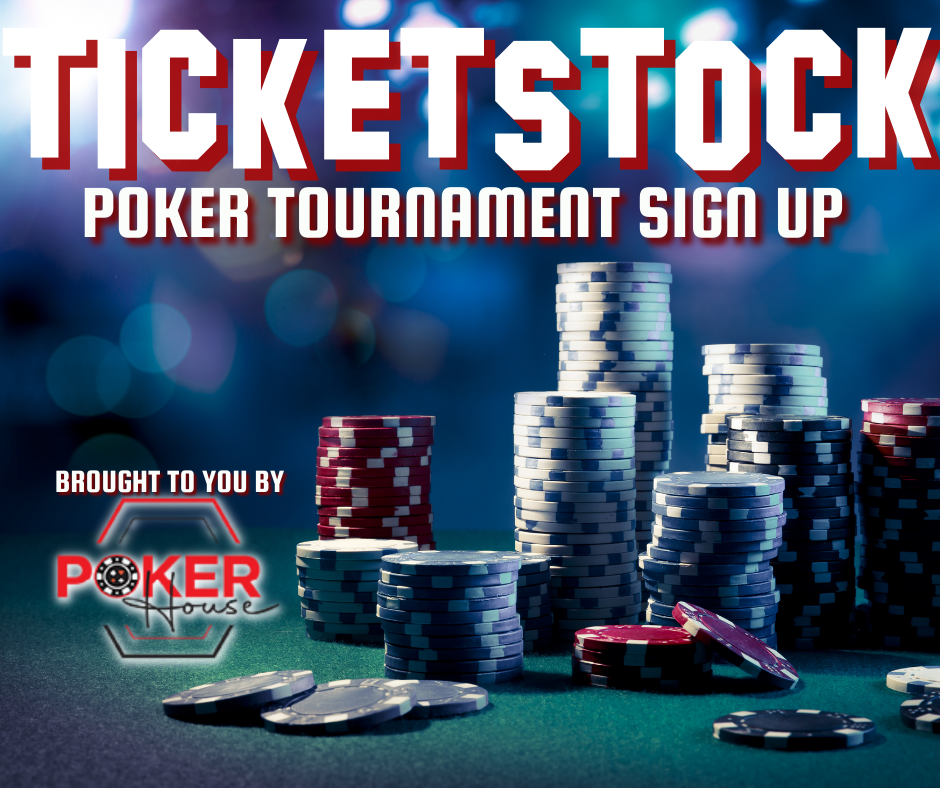 Ticketsock 2023 is raising the stakes, literally, with the first-ever Ticketstock Poker Tournament. In partnership with the Poker House Dallas, guests will have the chance to play and become a true P1 Champion at the final table.
HOW IT WORKS
Sign up for your chance to compete in one of the three qualifying sessions (two on Friday, one on Saturday). The top three participants in each session will qualify for the final table, played in the main room of Ticketstock on Saturday, February 18th at 4:00 pm.
Participants will be notified of selection by February 10th. A standby list will be available at the event at The Poker House Dallas booth in the event of participants who do not arrive on time
POKER TOURNAMENT SESSION 1
POKER TOURNAMENT SESSION 2
POKER TOURNAMENT SESSION 3
Participants must be 18 years or older. The tournament is being run by Poker House Dallas. Rules, format, and decisions made by Poker House Dallas regarding the Ticketstock Poker Tournament are final.
WHAT YOU COULD WIN
GRAND PRIZE: The Grand Prize Winner will receive the Super Stars Experience. You'll get TWO (2) Tickets to a Dallas Stars Game, a $100 Visa Gift Card for the game, $200 to Papas Restaurants for a Pregame Meal, and ONE (1) signed mini stick from Tyler Seguin.
SECOND PRIZE: $200 in Gift Cards to Papas Restaurants
THIRD PRIZE: ONE (1) 96.7 and 1310 The Ticket Prize Pack including Ticket T-Shirt and Complete Pint Glass Collection