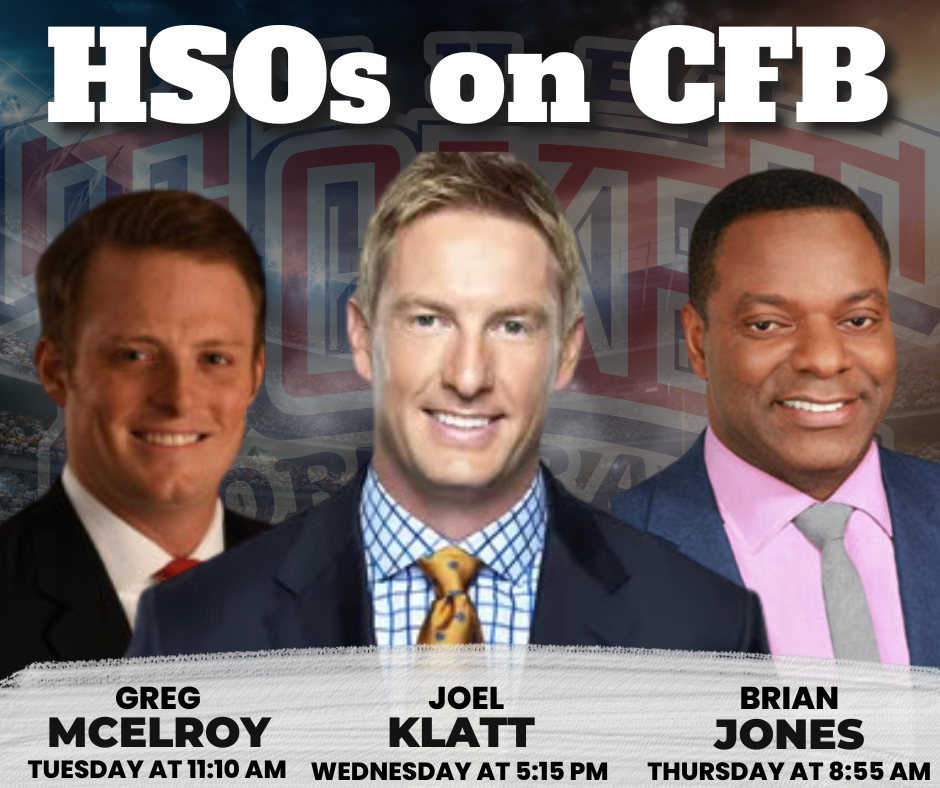 Whether you're Big 12, SEC, Big 10, or Mid Major, plant your college football yard flag on the Ticket!
We're not only talking about the big games, we're bringing you the biggest analysts in the game too!
From the Southlake Dragons to the Crimson Tide, ABC, and ESPN TV, and on The Ticket, Greg McElroy has hot sports opinions on College Football every Tuesday morning at 11:10 during the Invasion.
Then, on Wednesday at 5:15, Rally House Texas and Milam & Green Whiskey bring you Joel Klatt's NINTH season with The Hardline as Fox Sports #1 College Analyst joins Bob, Corby, and Dave
And on Thursday, the Musers welcome former Longhorn and CBS Analyst Brian Jones to the show at 8:55, courtesy of Eatzi's Market and Bakery.
Get hot sports opinions on traditional rivalries, new conference realignments, and the march to the CFP championship on the Ticket