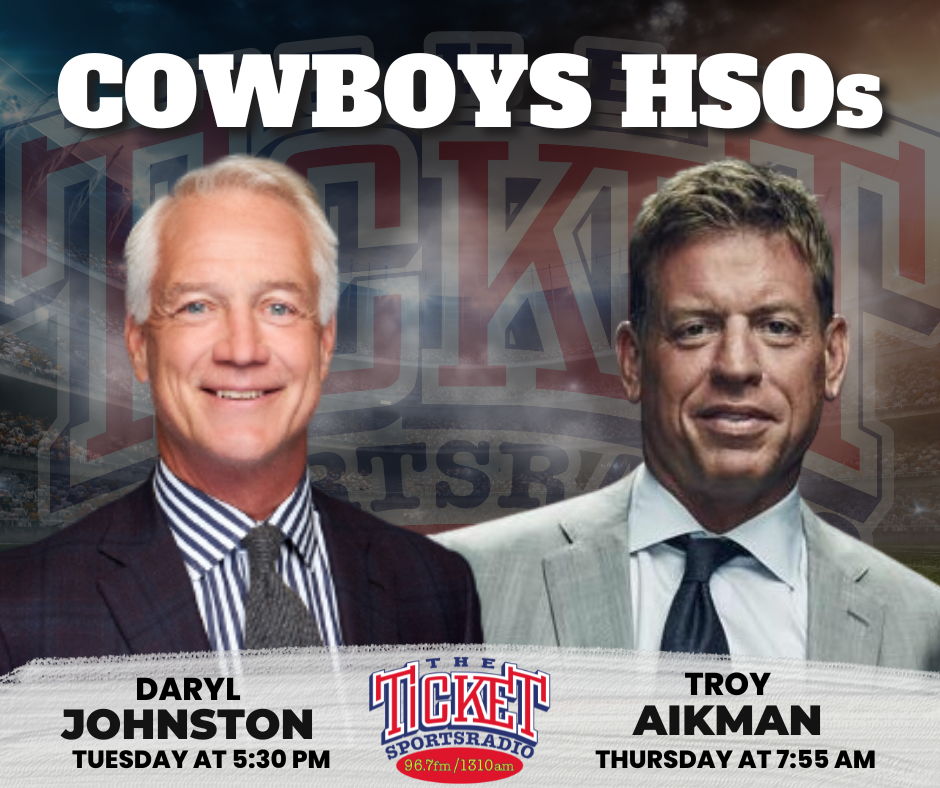 Two former Cowboys rejoin The Ticket team for the 2022-23 NFL season as NFL Hall of Famer and Cowboys Legend Troy Aikman will join The Musers for his 22nd season and Daryl Johnston to join the Hardline for his 4th season
Daryl "Moose" Johnston puts his head down and plows through the Hardline with Cowboys hot sports opinions and NFL Analysis every Tuesday afternoon at 5:30 thanks to Ciroc and Classic Kia of Carrollton.
The FOX Sports Analyst not only shares his access inside The Star with a unique perspective on Amercia's Team on America's Favorite Radio Station, Moose brings you insight from across the NFL
And now in his 24th season on The Ticket Team, NFL Hall of Famer, Cowboys Legend, Three Time Super Bowl Winner, and Monday Night Football Analyst TROY AIKMAN! And he's on the Ticket every Thursday morning at 7:55 am with the Musers, courtesy of Licor 43 and Sparx Engineering.
Troy doesn't pull any punches on his Cowboys hot sports opinions or thoughts on the NFL storylines throughout the season. And Jerry Jones certainly doesn't control what Troy says.